Project – Desilting fishpond
The project was to remove silt from the large garden pond of a private client. Silt was removed via a vacuum hose to a small 'U-Pump' portable jet pump, which then transferred the slurry to a 'Siltbuster' settling unit in adjacent field. The settled silt was then spread over the field, which belonged to the client. The jet pump was driven by a small submersible pump suspended in the pond. Clean water from the Siltbuster was returned to the pond. Time taken 4 ½ days including setup and dismantling. Production rate 15tph.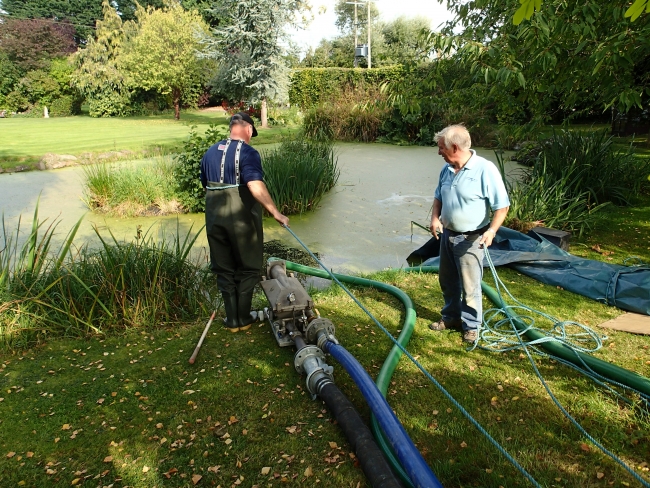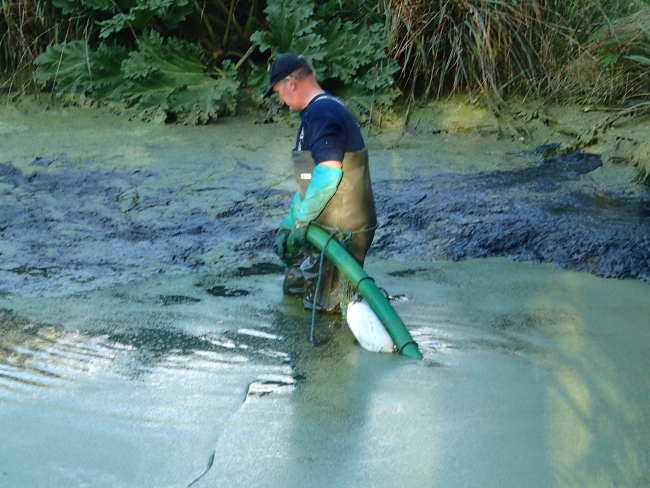 Jet Pump installation, showing portable 'U-Pump' and removing silt with the suction hose.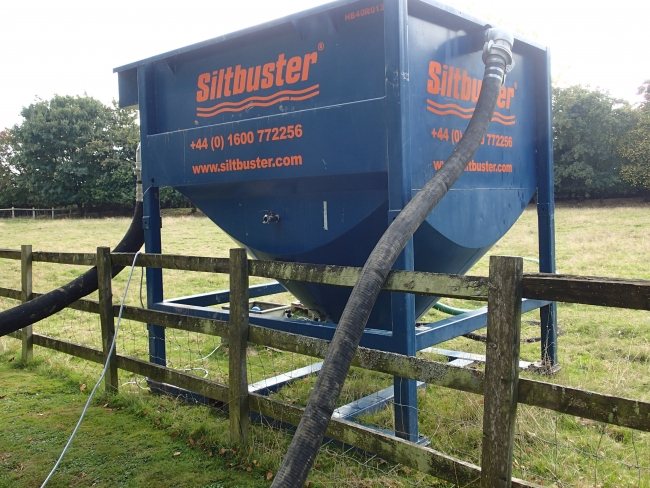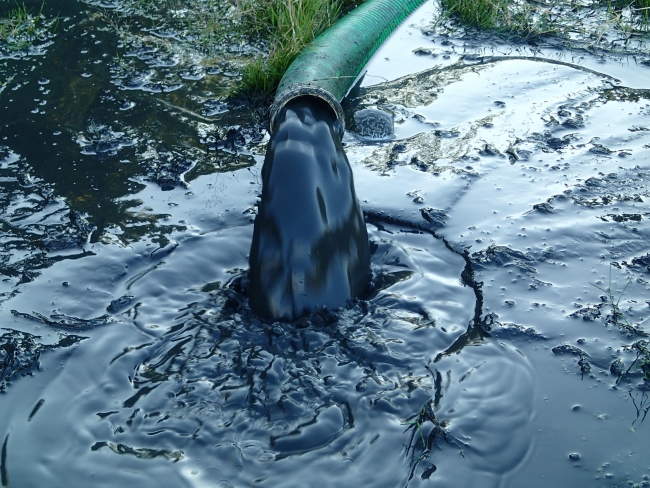 Siltbuster slurry separation unit with slurry discharging in adjacent field